Nightingales in Berlin
Download-only album by David Rothenberg and friends.
Nightingale Cities
Double album available exclusively in album form
Who is playing along with David and the birds?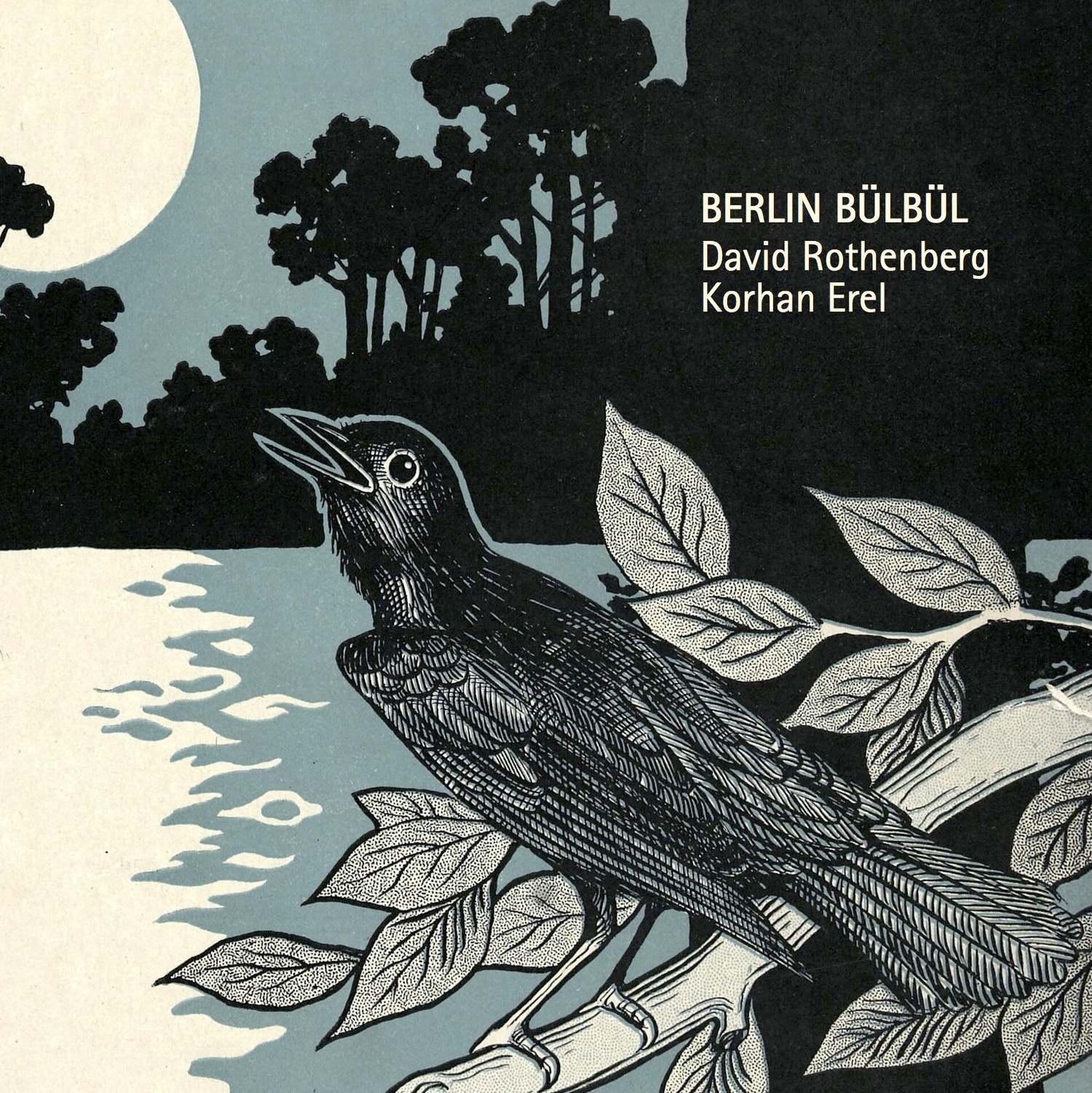 David Rothenberg and Korhan Erel's midnight jam with Berlin's fabulous singing nachtigals. About half the tunes on the album are live human/nightingale encounters, and the rest are constructions mixing clarinets and electronic mysteries.
David Rothenberg and Lucie Vítková. A single 43 minute long performance from the Treptower Park at midnight—What two people and one bird can do.